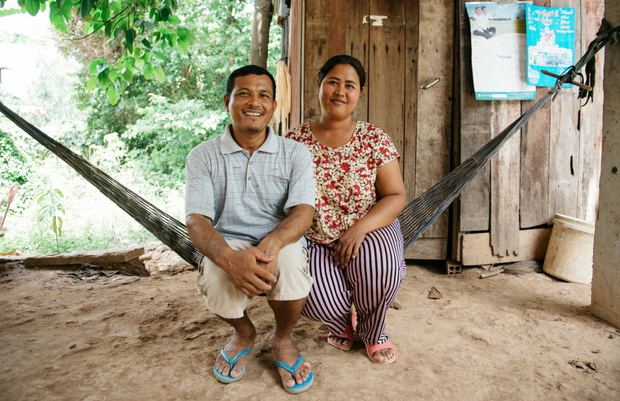 Fostering Cambodia's Children.
Just over a year ago, in Battambang, Cambodia, Sok Channy and his wife King Sokhorn began the journey of fostering children with Hagar.
Sok and King share that their foster children inspire them daily, but fostering doesn't come without its challenges. The real joy for Sok and King comes from the journey, watching their foster children develop and grow. Their eldest foster daughter didn't do her chores until about a month ago, but the change they've seen in her recently is remarkable. She helps their youngest with his homework and works alongside him as he does the dishes. They are so proud of her.
Taking children in from one's own family isn't a foreign concept in Cambodia, but becoming responsible for children who aren't related to you is. Sok and King think the idea is brilliant,
"They receive Hagar support with counselling and case management monthly, all while being in the heart of a family unit.I really approve of this programme and Hagar's work and have encouraged other members of our community to apply" ‒ Sok.
Hagar screens prospective carers to ensure that they will be able to provide a safe and healing environment, that's how we find compassionate and generous people like Sok and King.
Hagar pursues the highest degree of care and protection for each of its clients. To protect the identity of our clients, names have been changed and images do not necessarily represent the individual profiled.