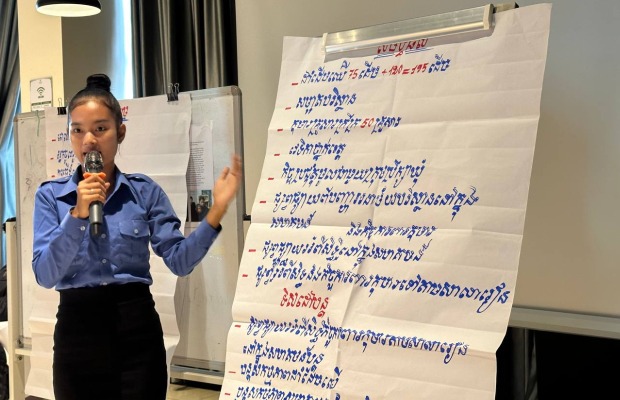 Prevent, influence and partner initiatives
52 community awareness events conducted in collaboration with local authorities on disaster risk reduction and management, safe migration, human trafficking, and child protection in 18 villages, reaching 1564 (876F) key community members and a further 122,321 (F= 67,543) villagers.
18 Good husband, Good wife, and Children and Youth group meetings conducted for 97 (56F) members on human trafficking, unsafe migration, gender based violence (GBV), positive parenting and child protection.
6 reflection meetings conducted with 12 church leaders and 12 local authorities (6F). Church members shared good practice, key challenges and proposed solutions.
9 trainings on preventing human trafficking, safe migration, and GBV provided to 13 church leaders (9F) and 9 local authorities (6F).
Round Table Meeting Support: 4 meetings conducted for 46 people (27F). 14 community issues were raised during the meeting such as domestic violence, gambling, drugs, migration, gangs, children living in poverty, leaving school and some school were destroyed and needing support.
Green and Clean Reflection: 8 meetings with 97 participants (46F).
– Good husband group and local authorities organised monthly village cleaning event without Hagar's support.
– 6 waste management facilities were built and set up in their community.
– $140USD raised from teacher monk community to install 8 SOLA Lights to ensure children, women and elderly travel safety to hospitals and schools.
In collaboration with Provincial Committees for Counter Trafficking (PCCT), 75 Vietnamese migrant workers received 3 days support during the Human Trafficking victim identification process including food, safe accommodation, translation, and documentation for reintegration.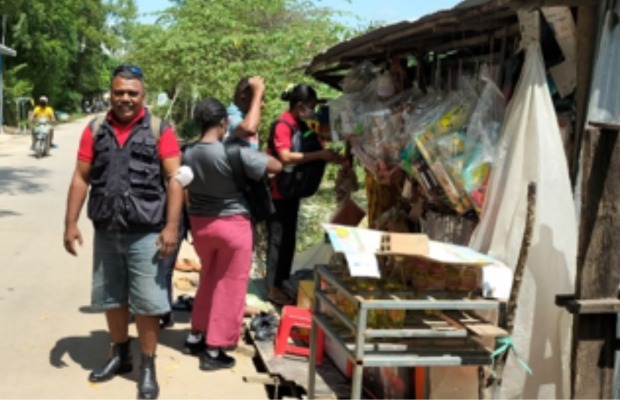 Hagar Cambodia welcomes HOPE Trust
From October 15-19, staff from Hagar's local NGO partner in Solomon Islands HOPE Trust, including the Director, Project Adviser, Project Officer, Counsellor and Case Manager visited Hagar Cambodia with a senior officer from the Ministry of Women.
The objective was to learn about Hagar Cambodia's project achievements, challenges and lessons in relation to case management, foster care and prevention activities so best practices could be applied to the HOPE Trust program in Solomon Islands.
The team visited the Home of Love, where they observed the process of admitting and counselling clients. They also met with the Home of Love house mother, who shared her experience and perspectives with them.
During a visit to Kien Svay district, HOPE Trust were introduced to the small business of a survivor and observed the foster care system operations, where they met and talked with foster care parents and survivors.
A field trip to Battambang province allowed staff to meet with a local authority representative to learn about how Hagar coordinates and links up with stakeholders. They also traveled to the Northwest Office to meet the rest of Hagar Cambodia's team and learn about Hagar's impact.
The visit of the HOPE Trust staff to Cambodia was a wonderful learning experience for them and they will take away many lessons that they will apply
in the Solomon Islands SAFE program.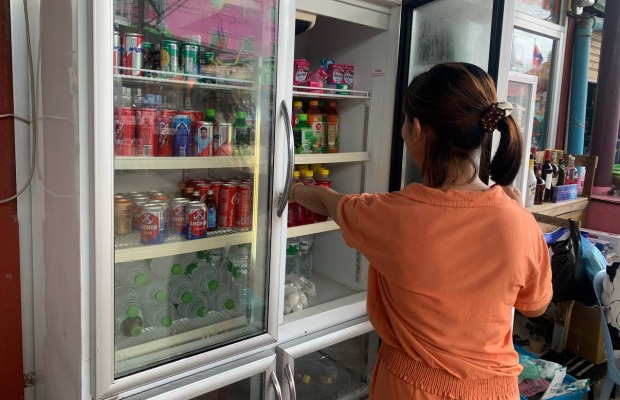 Heal & Empower Highlights
250 clients/survivors are currently benefitting from Hagar's services
4 new survivors have been admitted in the last month
5 clients/survivors graduated from the program and were reintegrated into the community
205 clients/survivors benefited from psychological counselling sessions
22 clients/survivors received career advice and support
Hagar pursues the highest degree of care and protection for each of its clients. To protect the identity of our clients, names have been changed and images do not necessarily represent the individual profiled.