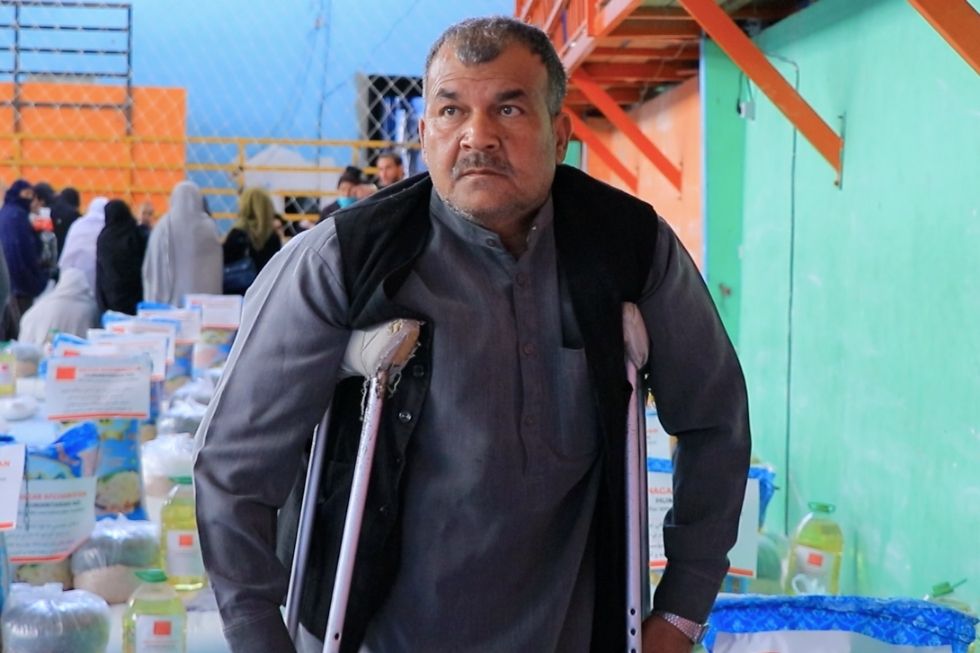 As part of our emergency response plan in Afghanistan, food aid packages were distributed to families in critical need in the Karte 4 district in Kabul.
After revealing the difficult conditions these families face following months of conflict, the head of district Hidayatullah Rahimi expressed his sincere thanks. Other representatives of the new government had also participated in the program and extended their deepest gratitude to the Hagar team.
"The current situation in Afghanistan is very hard and most of the families are facing severe conditions. They do not have food, their children remain uneducated and they do not have access to health services."
Mohammad Nabi is one of the many beneficiaries whose circumstances have been extremely difficult.
"I am disabled in both legs. I have two daughters and a wife. I drive a zarang to make a living. It is very difficult for me to make ends meet. Sometimes people help me with my condition. I am in a very bad situation in life. Thanks to Hagar to support me and my family."
You can still join Hagar's response in Afghanistan, every donation counts.