Afghanistan
Food Parcel Distribution
The World Food Programme believes that approximately 23 million people in Afghanistan (about half of the population) are not consuming enough food.* Acute malnutrition is above emergency levels in 25 out of the 34 provinces, with the situation expected to worsen.
Following the arrival of the new Government, the Hagar Team on the ground visited multiple camps for Internally Displaced People (IDP) to evaluate the unfolding situation. Those in these camps had often fled their homes or were now unable to afford rent. They found that most of the people in these camps were women (often widowed), children and those with disabilities. There were some families in these camps who had no source of income and were struggling to feed their children, often living in tents or other makeshift structures. Overall, Hagar staff described the conditions of these camps as "very bad," with the lives of women and children being in grave danger.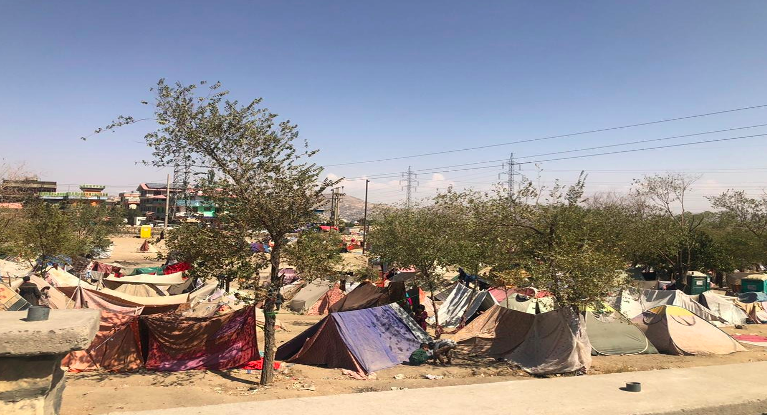 Knowing that donations from around the world were coming and that they would be able to start their emergency response efforts, the Hagar Afghanistan team created an assessment criteria 

and worked to identify and select the neediest households both in these camps and in their other networks
. When everything was ready, these households were then invited to Hagar food distribution events to receive a food parcel. Each food parcel could feed a family of 8 people for one month. Thousands of the most vulnerable people in Afghanistan have consequently benefitted from Hagar's distribution of food parcels.
Words cannot describe the emotions of those receiving a food hamper. Khadija, a recipient of a food parcel, described to Hagar staff how this support came at a critical time for her family.
"My name is Khadija. I am from Dasht-e-Barchi in Kabul province. We are six people in our family including me, my husband, two daughters and two sons. My husband is disabled and can't do anything. And I am the sole breadwinner of the family. Of my children, two are disabled and I bear a lot of problems in my family. I live with my family in a rented house. I can barely make ends meet. In the past I used to embroider, which used to bring me some income, but now that work has come to a standstill. For now, Hagar's help is a solution to some of our domestic problems. I hope Hagar can continue the food aid support because I do not have any other option to provide food for my family."
Khadija, recipient of Hagar food hamper
Khadija is just one out of the hundreds of households who are grateful to Hagar and our donors. Because of the generosity of our donors around the world, Hagar has been able to ensure that they have a source of food at a time when some of them would have gone hungry and starved.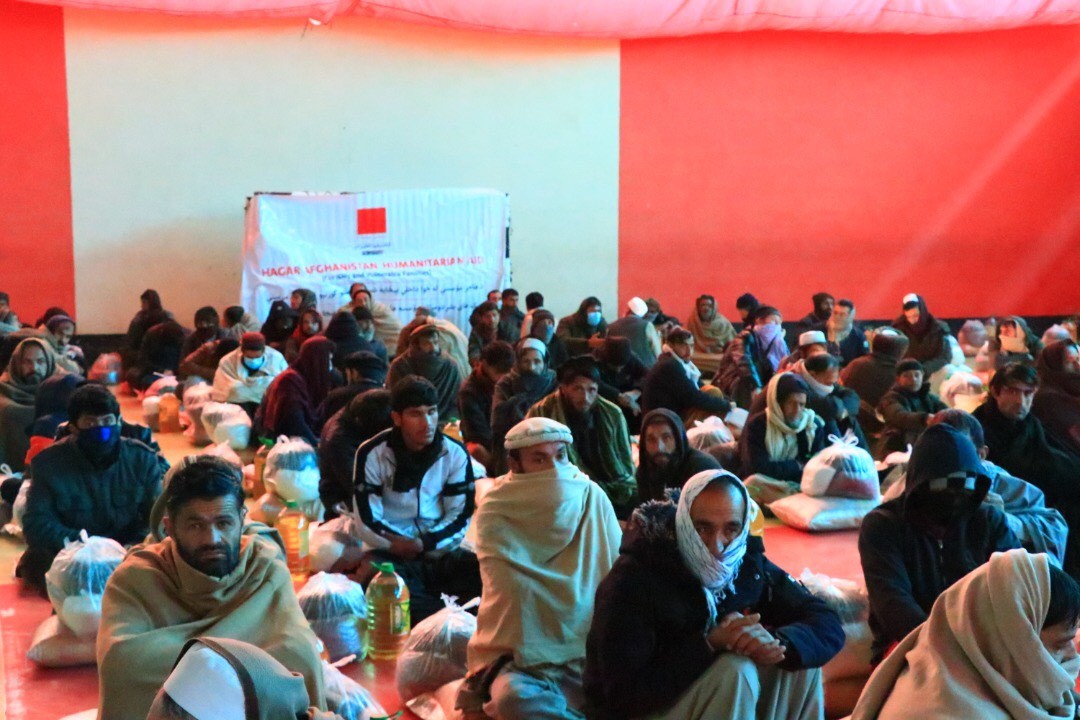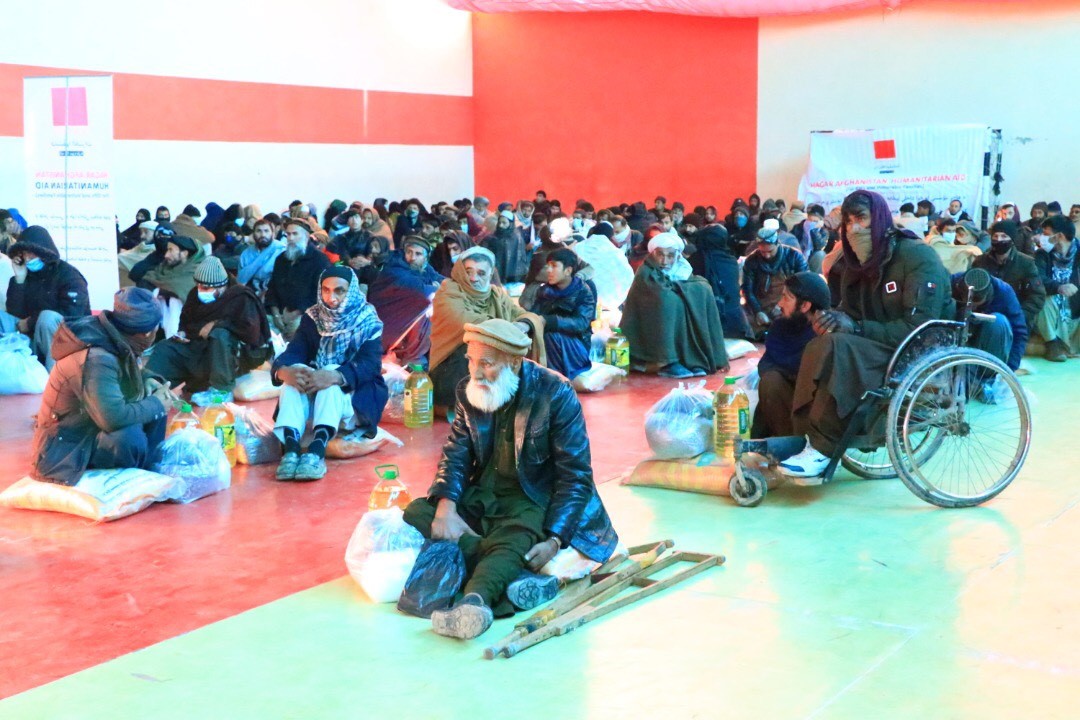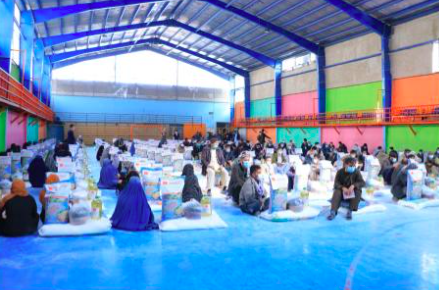 *https://www.wfp.org/emergencies/afghanistan-emergency
https://www.wfp.org/stories/our-presence-hope-call-funds-winter-spells-hunger-afghanistan-0