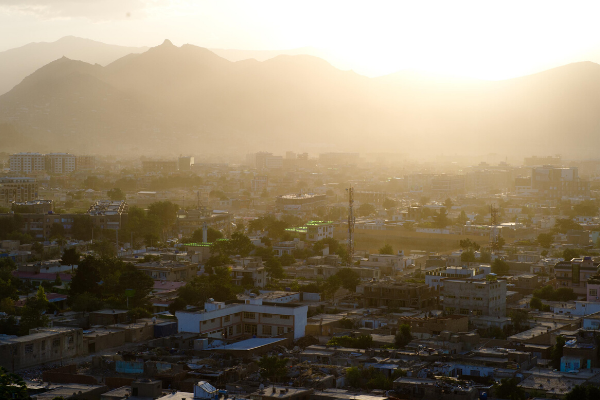 There are 5,226 confirmed COVID-19 cases as at 14 May.
However, beyond COVID-19, there has been significantly more unrest in Afghanistan due to the recent tragic attacks on a maternity ward in Kabul and at a police commander's funeral in the neighboring Nangarhar province.
New mothers, nurses and at least two newborn babies were among the 16 people killed in an assault on the maternity hospital in the capital, Kabul, while the bombing in the Nangarhar province killed at least 26 people. You can read a full news report here.
The country is also experiencing challenges in access to food due to the longer term impact of war and more recent COVID-19 pandemic.
Afghanistan is a landlocked country and has experienced decades of war, insecurity and drought which has destroyed its rich agriculture. As a result, there has been a spike in imported goods.
This has in turn caused a significant increase in price of wheat, oil and pulses across the country in the past month. When Pakistan, Tajikistan and major borders were shut down due to COVID-19, other food supplies, medicine and essential items also became scarce.
Sadly, the extreme spikes in food prices and supplies is felt most by those that are vulnerable in the community. They are also often not prioritized when it comes to food distribution.
From a Hagar Afghanistan perspective, we are not able to conduct some of our project activities using the usual approach due to COVID-19 restrictions. For example, our caseworkers are not able to deliver training to clients or visit them and some survivors are unable to attend classes at school. Vocational training is also postponed as staff cannot interact with clients face to face. However, staff are trying to remain in contact with survivors via phone as much as possible.
Due to decades of war, the IT and power infrastructure in Afghanistan is weak and therefore problematic when it comes to conducting any online training.
Survivor in Focus
Yasamin, is a survivor of domestic and gender base violence and manages a beauty salon business.
When we recently reached out to her, we learnt that she unfortunately had no work due to the salon being closed due to COVID-19. Despite not earning any income, the salon owner is still demanding that she pays rent. He biggest fear is losing the salon as the owner will evict her if she doesn't pay rent. Yasamin said:
"It is a really tough time for me. I hope this situation gets better."
We are keeping in regular contact with Yasamin to offer support during this challenging period.
Hagar pursues the highest degree of care and protection for each of its clients. To protect the identity of our clients, names have been changed and images do not necessarily represent the individual profiled.